ThirstyThursday #OxygenSillySeason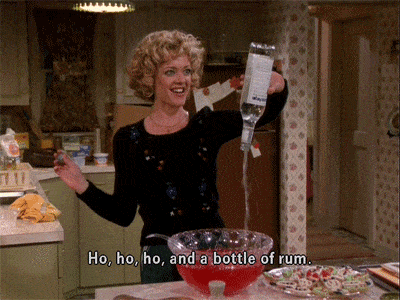 Bow Lane
Tequila and Taco Thursdays:
Deal on Mexican street food, tequila cocktails, and Sol beer.
• Bottles of Sol Beer: Bucket of 5 for €20 or 3 for €12
• Seasonal Margaritas, Tequila n Tonic, Tequila and Grapefruit – 2 for 1
• Selection of tacos €3 each or 2 for €5 with Mexican Brava – crispy potatoes, tomato, chipotle mayo.
Click here to check out The Bow Lane Taco menu.
The George
Here you'll find Thirsty Thursday night with a Twist. Join Drag queen Davina Devine and a cast of queens every Thursday. The show includes sickening drag, punch drunk comedy and spot prizes.
Best of all it's FREE entertainment.
McGowans
On Thursday nights you can expect: DJ set and Drink specials, start your weekend early, just outside of town in Phibsborough.
All long neck bottles €3.50
Shots and shooters €3.50
Vodka and dash €4
Gin and tonic €4
All pints €5
2 Frozen Cocktails for €10
Once Upon a Time at Bingo Loco
Bingo Loco has flipped Bingo on its head with rave rounds, conga lines, dance-offs, lip sync battles, glow sticks and prizes ranging from vacations to cars to lawnmowers. 
Bingo Loco's special festive edition will be lavishly brought to life in a production packed full of hilarious comedy, extraordinary special effects, sing-along routines and everything you would expect from Bingo Loco – rave rounds, insane prizes and a dance-off or two. Held in a pop up on Collins Avenue this Thursday 12th December.  Tickets are €24.53 and can be bought here.
Pygmalion
2 for 1 cocktails every night of the week, you can't go wrong heading to Pyg for a few tipples.
Thursday nights they have an event on called secret Thursdays
Boots & Kats for rocked it last Thursday, and PYG have another big night ahead on December 12th, the secret act will kick off in the vaults from 9pm, and entry is FREE.
Can you guess who it is?
The Grand Social

This boho-circus themed venue is a great shout of a Thursday. 2 cocktails for €12, Pizza and pint deal for €12.
Check out the pizza and drink menu here.

Hannah Williams & the Affirmations play in the Grand Social venue this Thursday @ 7:30 pm. Tickets are €18 and can be bought from Ticketmaster.

Diceys
Heading out Thursday night? Oxygen.ie can't find a cheaper night than Diceys.
It's €5 on the door from 7-10pm. With amazing deals; €2 pints, bottles & Jager Bombs ALL night with €5 bar food 'til 10pm.
An honorable mention would be the Woolshed Baa & Grill, Parnell Street.
Woolshed Platter is €23 has chicken goujons, crispy chook wings, cocktail sausages, veg spring rolls, onion rings & fries served with a selection of dips and you get a FREE pitcher of larger (Yum)
Happy drinking 🙂 #oxygensillyseason #thirstythursday
Comments
comments